Natural & Nutritious Food Dogs Love...
BEST SELLERS

RAW DOG FOOD

PUPPY

TREATS

BUNDLES
Save 20% OFF Your First Order
Tell us About Your Dog
Our quick quiz gives you a personalised recommendation of how much to raw dog food to feed and recipes suited to your dog.
Choose Your Dogs Favourites
Select your dogs favourite raw food recipes and your delivery frequency. Add some treats and checkout - simple. Plus, save 20% OFF your first order!
Save with Every Delivery
After your first delivery, you can pop your feed up and relax. We'll continue to deliver on your chosen day, and you save 5% on every order.
Enjoy A Flexible Subscription!
You can change your recipes when as often as you need, skip, pause or delay a delivery too. You can also add one-off treats or recipes to try too.
Find Their Perfect Portion
Want to see their bowl licked clean after every meal?
We know that every dog is different and the amount of dinner that goes into their bowls will depend on their breed, weight, age and activity levels. Discover your dogs perfect portion size with our simple, easy to use raw food calculator.
Small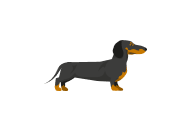 £1.08 per day
200g per day
(average)
Medium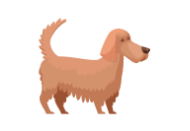 £1.75 per day
325g per day
(average)
Large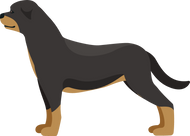 £3.91 per day
725g per day
(average)
Giant
£6.75 per day
1.25kg per day
(average)
Why Feed Benyfit Natural?
What Makes Benyfit Special?
Complete Raw Dog Food
Discover our range of complete & balanced premium raw dog food. Made with human-grade meat, bone & offal. With added vegetables and botanicals, with zero grains.
Shop Now
80-10-10 Raw Dog Food
Based on the prey model of raw feeding, our delicious 80-10-10 recipes include 80% human-grade prime cuts of meat, 10% bone and 10% offal. With no vegetables, grains or added extras,
Shop Now
Treats and Bones
Discover our range of 100% natural air-dried treats and tasty raw bones to compliment your dogs raw food diet.
Shop Now
Puppy Food
Our raw puppy food is specially formulated to ensure your new family member has the best nutrition from day one.
Shop Now
Supplements
Our range of 100% natural raw food toppers offer extra nutritional support to supplement your dog when needed.
Shop Now